The Age of Azure IoT Edge
May 10, 2018
Tags: AI ArtificialIntelligence BigData IoT IoTEdge - Azure Cloud MachineLearning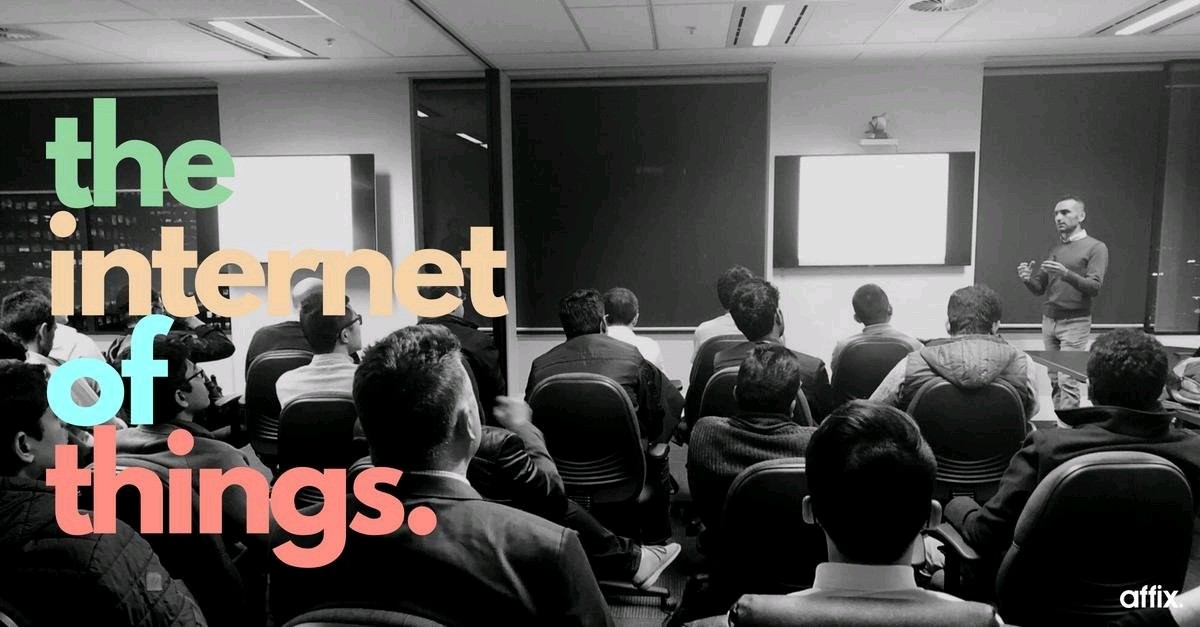 Thanks Affix for taking/producing this photo on the night :)
Azure IoT Edge is a great offering by Microsoft that simplifies building, deploying, and monitoring code modules for IoT Edge devices. Last night I gave a talk at Melbourne Azure meetup about Azure IoT Edge. I have put the slides here for anybody who is interested.
The talk mostly cover the following points:
What are the main characteristics and challenges of IoT Solutions? and how can Edge Computing help in solving them.
What's Azure IoT Edge offering?
What's the Azure IoT Edge Runtime?
What's the role of the Azure IoT Edge Agent and the IoT Edge Hub?
When to use an Azure IoT Solution in the cloud and when to have the intelligence modules running on the Edge?
And also covering all the annoucements from Microsoft Build 2018 that are related to IoT and IoT Edge.
The slides are here, and I hope you find them useful. If you have any questions or concerns, I would love to hear from you.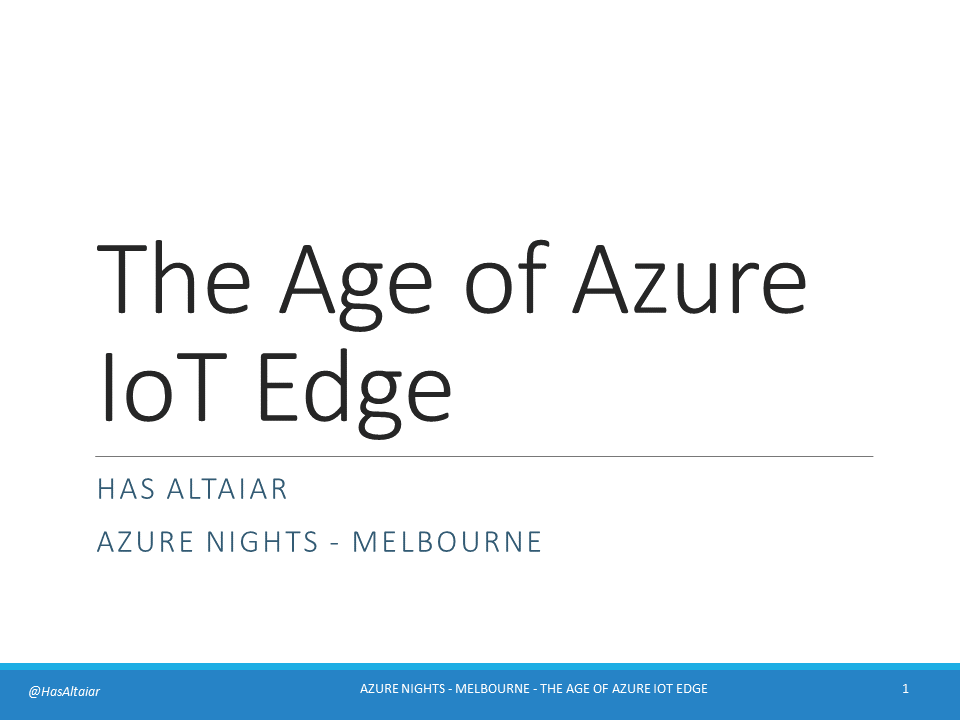 Full slides of my talk at Melbourne Azure Nights (May 2018)
The full version of the slides can be found here
If you have a comment, feedback or a question, I would love to hear from you